Case from Wednesday afternoon. People had tried to get it out of the drain but as you can see from the photo was quite stuck.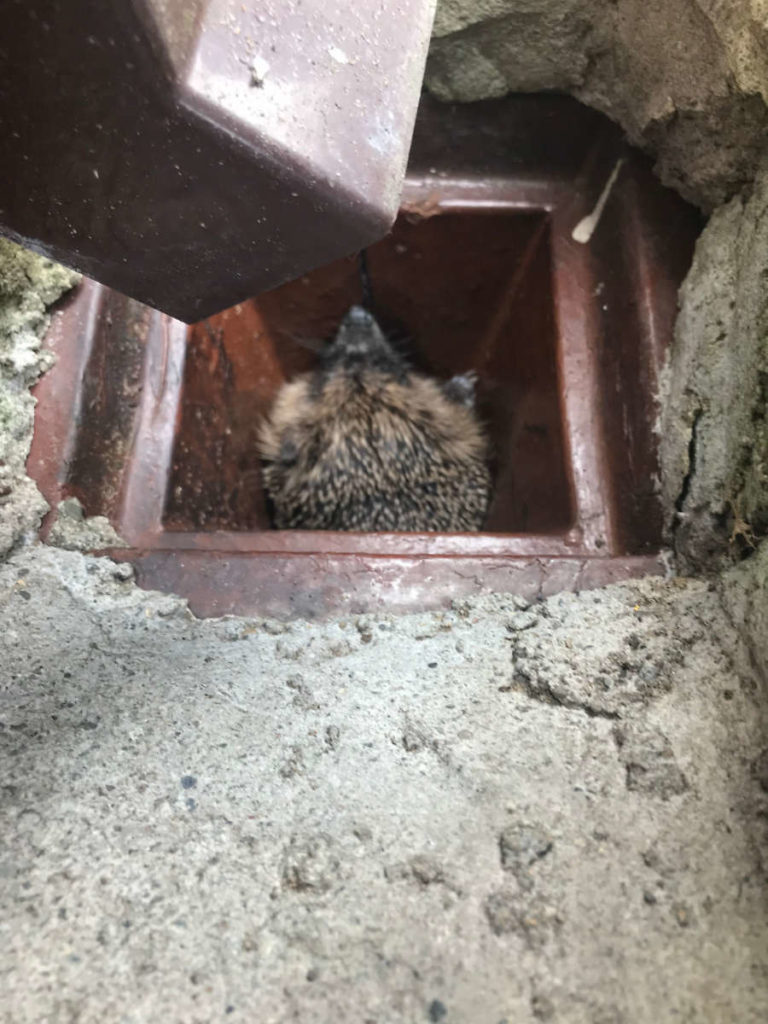 Fiona arrived later and tried kitchen utensils (ladle, spatula etc). Then she had a soft lead she managed to get round his head. With the spatula and lead she managed after a while to get him up and then with help of another lady got the poor thing out. Kids were delighted.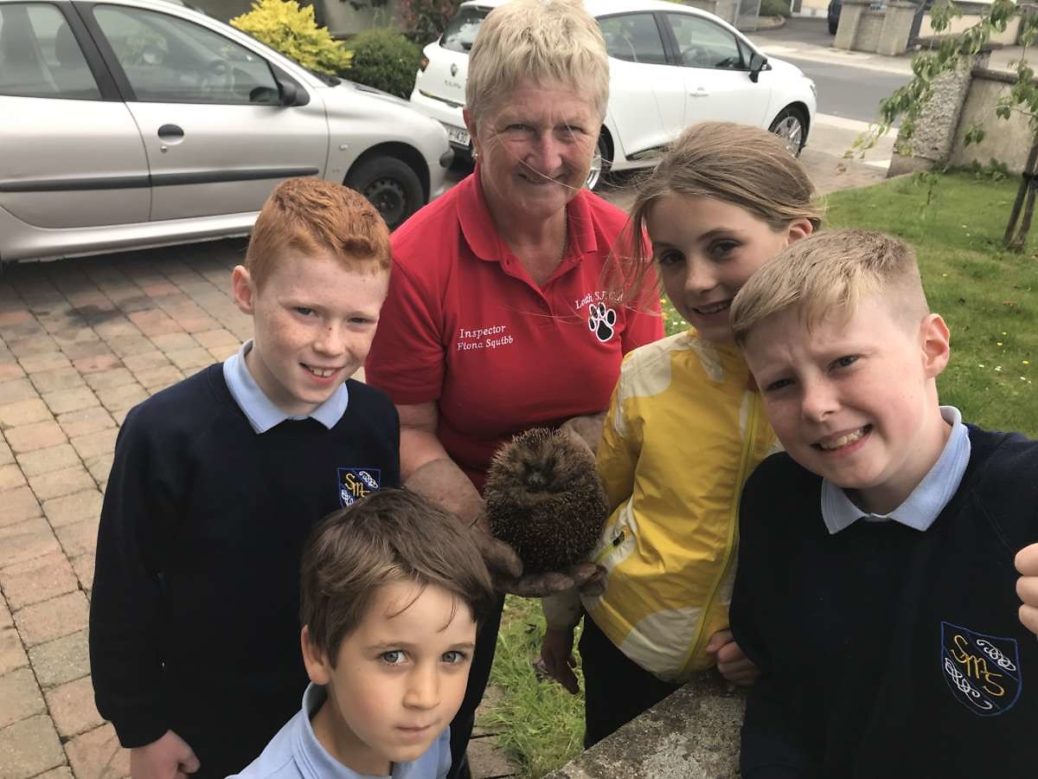 Fiona took the little guy to get checked and released it later
in a safe place. Please put covers your drains to avoid further incidents like this one. The next hedgehog (or other wildlife) might not be so lucky!