We don't report much from the actual frontline fight against animal neglect and cruelty in County Louth, but you can be assured it still goes on.
Here is a recent callout Fiona had to make about 2 small dogs in abandoned and in distress. The terrier as you can see is doing "okay", but the state of the poor shitzu, as you can see from the photos, is absolutely heart breaking.
She could not see out of one eye at all and her nose was blocked with matted hair. She had what can only be said as saddle bags of matted hair all over her. She smelled REALLY bad. It was so sad. Marta spent ages just trying to get some of the matts off. Then this wee lady, a lot happier came to life thankfully.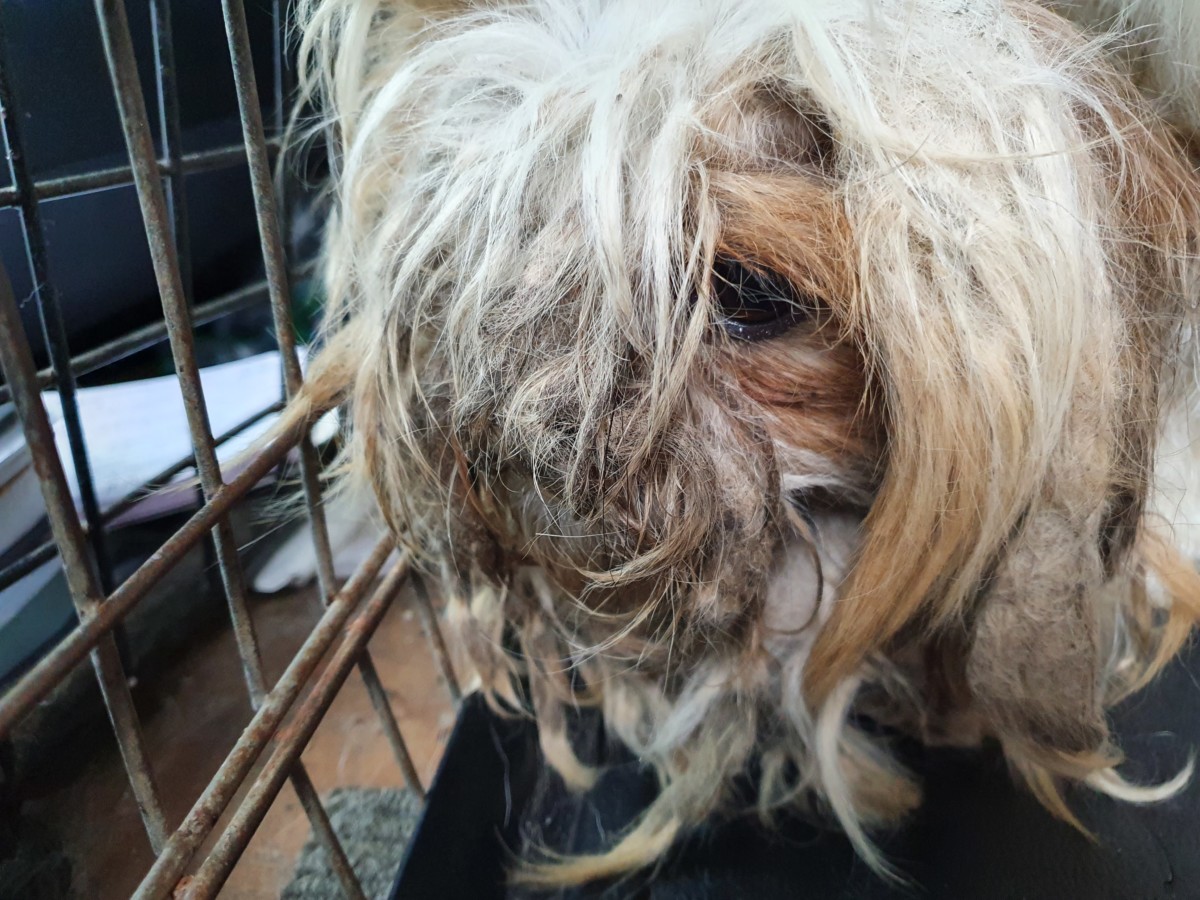 How could people just dump them like this, leaving them alone, cold, lost? It's mind-boggling. We pray not to have a tidal-wave of such cases when everyone returns to work after lockdown. WAY too many got dogs, just for the "company", not realising that a dog can easily live for up to 15 years and need constant love and attention!
If you know of anyone neglecting their dog (or other animal) in a way that would be considered cruel or stressful to that animal, please let us know.